Dahabshiil wins injunction against Barclays
the high court heard an application for an interim injunction to prevent barclays bank from terminating the banking services it provides to dahabshiil, the largest african money transfer operator (mto) on 15/16 october 2013. today the court handed down its judgment, granting an interim injunction which has the effect of preserving dahabshiil's banking arrangements with […]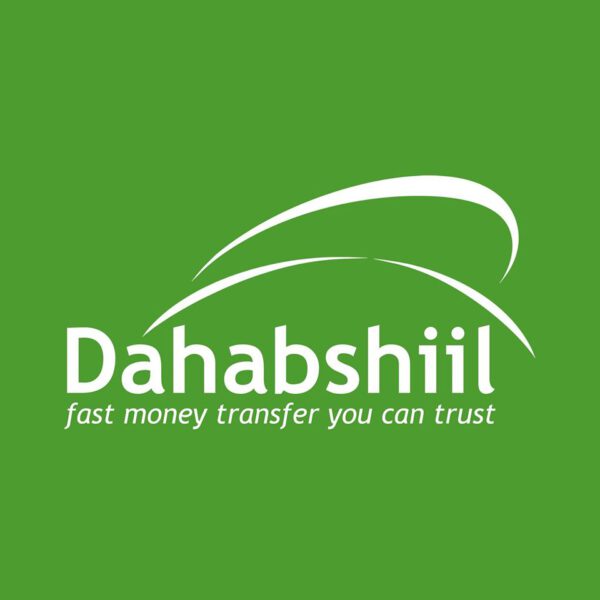 the high court heard an application for an interim injunction to prevent barclays bank from terminating the banking services it provides to dahabshiil, the largest african money transfer operator (mto) on 15/16 october 2013.
today the court handed down its judgment, granting an interim injunction which has the effect of preserving dahabshiil's banking arrangements with barclays until the conclusion of a full trial and has also awarded dahabshiil the costs of seeking the injunction. this is not just a victory for dahabshiil. it is a victory for the millions of somalis and other africans, many of whose livelihoods depend on our services.
for dahabshiil's customers the injunction means that they can continue to use dahabshiil for the foreseeable future.
dahabshiil's claim is about preserving competition in the market. dahabshiil is small compared to the multinational giant barclays. the core of dahabshiil's case is that a dominant firm should not be allowed to push its customers out of the market or treat them differently without objective justification. the court has, after careful consideration, stopped barclays from doing this until the case is heard at full trial. we anticipate this will take place in 2014 if no solution is found earlier.
it is also important to remember that we are not just a business. we provide a lifeline service to somalia and other african countries. we enable somalis to help themselves, by sending money to every corner of the somali territories to enable relatives and friends to buy food, medicine and to pay for education. remittances are also used for investment in business start-ups and property – remittances are helping somalis get the country back onto its feet after two decades of war.
our customers, including aid agencies like the mo farah foundation, oxfam and the un, send vital assistance to somalis, including those affected by the famine of 2011. remittances outweigh aid. they help take the burden off british tax payers.
being able to continue our operations also enables us to continue our big corporate social responsibility programme in the uk and in africa. we build hospitals and schools. we build infrastructure and dig wells. we support communities all over the world.abdirashid duale, chief executive of dahabshiil, commented:
"we are extremely pleased that the court has recognised the strength of our case. it is also good news for all our customers who are reliant on us to transfer money safely to the somali region and all other countries in which we operate. they will continue to be able to do this for the foreseeable future."
"it is unfortunate that we have been forced to take legal action when this could and should be resolved through dialogue. dahabshiil complies with all existing regulatory requirements and we are confident in the strength of our systems. our strong compliance record is reflected in the fact that we are a trusted partner to the united nations and other international ngos and development agencies. our confidence in the strength of our case made us adamant to bring our case to the high court."
"we have been a barclays customer for 15 years and have always had a good relationship with them. we remain keen to meet barclays and are prepared to agree any sensible criteria that they want to suggest so that we can continue our banking relationship."
"meanwhile, we are encouraged by the uk government's recent announcement that it is setting up an action group on cross-border remittances and undertaking a pilot project to develop secure remittance channels to somalia. we are also encouraged by the support shown by other stakeholders including the somali and us governments, the world bank, the african development bank, igad and others to assist us in finding a sustainable solution. we are committed to working with all stakeholders, including barclays, to ensure that remittances continue to flow to the region through secure, legitimate channels."
"the somali private sector, including dahabshiil, is one of the few somali success stories, that has helped keep the country afloat during more than decades of conflict, famine and other hardships. we urge the british government and others to build on this success, especially at a time when, with the help of the international community, somalis are beginning to see light at the end of the tunnel."
"finally, i would like to thank all of those – our loyal customers, our legal team, the community, academics, ngos, international organisations, politicians in the uk and overseas, the media and many others who have been so supportive of us and the issue."
*****ends*****
notes to editors
for further information please call:
kate miller on 0207 321 0773 / 07720 593 428
rebecca davies on 0207 321 0773 / 07714 137 131
celine cheung on 0207 321 0773 / 07703 680 521
background
dahabshiil is the biggest money transfer company serving the somali diaspora. it is an authorised payment institution under the payment services regulation of the financial conduct authority (fca). it was founded in 1970.
barclays bank has provided banking services to dahabshiil for over fifteen years. barclays announced on 8th may that it would terminate banking service to dahabshiil on 10th july 2013. the decision was taken without any consultation with dahabshiil. on 24 september barclays extended this by one month to 12th august and later extended it further until 30th september. dahabshiil's solicitors issued a high court application seeking an interim injunction to prevent barclays from closing dahabshiil's account; the hearing was adjourned at barclays' request until 15th october and as a result barclays extended the deadline for banking dahabshiil until 16th october. barclays subsequently agreed to extend the deadline until after the injunction application judgment was handed down.
during the past fifteen years barclays has repeatedly acknowledged that dahabshiil's anti-money laundering and anti-terrorist financing policies are fully compliant with industry regulations.
somalia is a country without a functioning banking system. its citizens therefore rely on organisations such as dahabshiil to receive remittances from family overseas. cutting the flow of remittances will result in nothing short of a catastrophe in a fragile, post-conflict country. millions of somalis now face the prospect of losing around $1.2 billion per year in vital remittances. nearly $500 million per year flows from the uk alone.
around 4.2 million – or 41 per cent – of the somali population rely on remittances from abroad as their primary source of income. 26 per cent of those who receive remittances from abroad do so from friends and family in the uk. that's about 1.1 million people receiving money from the uk alone. remittances are estimated to account for 50% of somalia's gross national income and some 80 per cent of all new business ventures in somalia are funded by remittances.
a wide range of international organisations, ngos and charities use dahabshiil to pay staff thanks to what they see as its 'gold standard' service and its robust business practices and compliance record. these include: action aid africa, african development trust, bbc media action, muslim aid, save the children uk, united nations development programme and world food programme.
in somalia alone, dahabshiil serves 286 locations reaching even the most remote areas of the country.
uk government has prioritised somalia and the importance of remittances
on 10 october, the uk government issued a written ministerial statement announcing a range of actions which it is committed to taking forward. these actions include:
the uk government will form an action group on cross-border remittances, which will include relevant stakeholders.
the action group will draft guidance on applying a risk-based approach to anti-money laundering and countering the financing of terrorism when banking money transfer companies.
the national crime agency will provide more detailed and specific risk assessments and alerts about the sector to banks and money transfer companies, to help differentiate the risks involved in dealing with different money transmitters.
dfid will take forward a pilot project to help develop secure remittance channels to somalia.
hm revenue & customs (hmrc) will increase 'days of action' with law enforcement and the number of risk-targeted supervisory visits they undertake to provide further confidence that non-compliant money transmitters are being required to improve or are removed from business.
hmrc will also provide further training to money transmitters to help them achieve an effective level of compliance.
justine greening mp, international development secretary, spoke at a recent uk government conference on somalia of how a "thriving private sector can help build state capacity" and how opportunities opening up across the region were "in part a celebration of what the private sector is already doing in somalia."
on 16 september, at the new deal for somalia conference in brussels, international development secretary justine greening said: "britain is already forging a new and special relationship with somalia. it is right that we help somalia to get back on its feet and stop the country falling back into the arms of terrorism, famine and insecurity. this new roadmap for reconstruction is a once in a generation opportunity to support somalia's plans for a safer and more prosperous future. we must give ordinary somalis the support they need to make this a reality."
in june, prime minister david cameron said: "when a country like somalia fractures and breaks that affects us, not just in the terrorism threatened on our streets, or the flows of mass immigration but in the piracy off the horn of africa that affects british trade."
in february this year, foreign secretary william hague gave a stark reminder of the great reliance somalia has on overseas remittances: "somalis worldwide provide more than $1 billion in remittances back to somalia each year – more than the international community provides in aid," he said. "we want to see a somalia that is stable, where the basic needs of its population are met, and that is able to begin to build its economy and its future."
in response to parliamentary question on 10th july 2013, alan duncan, minister for international development, said: "remittances have played a key role in both economic growth and stability, particularly in somaliland but also more widely in somalia over the last 20 years. remittances are estimated to account for 50% of somalia's gross national income and to support up to 40% of the population, or 3.8 million people…. remittances are therefore crucial to a large number of individuals' livelihoods and to the overall stability of the country".
when delivering the campaign petition signed by over 25,500 people to no 10 downing street on 7 august, rushanara ali mp said: "somalia, a country that has been blighted by years of conflict, is particularly at risk. remittances and money transfer agencies were a vital help during the humanitarian disaster of the 2011 horn of africa drought. people across the uk and many of my constituents are desperate to get money to their loved ones. shutting this vital lifeline runs the risk of money being sent through dangerous and alternative methods that are not properly regulated. as the deadline for the suspension of these remittance accounts is nearing, it is crucial that the uk government, barclays bank and the regulatory authorities take these matters to hand and make this issue a priority. they have a responsibility to act fast to find an alternative solution to prevent money transfer businesses from being closed down in a matter of days."
african governments are pushing hard for a solution
at the eu and somali international conference entitled 'a new deal for somalia' on 16 september, the president described remittances as a lifeline for the somali people during the difficult times and expressed serious concern that the removal of this precious and important resource for somali families will only make somalia more vulnerable. he voiced fears that as a result it will "strengthen ability of the evil forces of al shabbab and piracy to recruit many more young people when they have lost the hope from their own brethens in the outside world let alone the international community".
on 16 september a joint statement was issued by ministers from ethiopia, dijoubti, somalia, sudan, south sudan, uganda and kenya who called an extra-ordinary meeting of inter-governmental authority on development (igad) to discuss the remittance issue. in their official communiqué, ministers expressed grave concern about the serious humanitarian and security risks posed by barclays bank's decision to close by 30 september 2013 the bank accounts of uk-based somali money services businesses (msbs), which currently serve
somalia and the region. collectively the igad urged the uk government, barclays bank and regulators to work with the somali remittance industry to find both a short and long term solution to enable banks to remain in the sector and keep legitimate and regulated remittances flowing.
on 5 september 2013 the somali government council of ministers, chaired by her excellency deputy prime minister fowziya yusuf haji adam, formally expressed deep concern at the international banking system tightening regulations on somali money transfer moneys. the deputy prime minister said: "we are deeply concerned the situation of the money transfer business, which is the main source of income to millions of people and contributes a significant percentage to the regional economy. stopping diaspora support system will have a negative impact to the livelihood of the somali community and other similar communities around the region."
on 27 june, somali president, h.e. hassan sheikh mohamud, issued a plea to find a way forward and for barclays bank to retain the service whilst working together with the somali and uk governments to remain compliant in monitoring transfer funds and improving procedures that tackle financial crime, a stated commitment of the new federal government of somali. "we need time and support from the uk government to resolve this issue, or the sad reality is that a "regrettable inconvenience" could directly result in human tragedy."
us government has demonstrated its support for somalia
statement by john kerry, us secretary of state, 30th june 2013: "somalia has seen incredible progress in the past year, and the united states is proud to support the people of somalia on your path towards stability and prosperity… the united states remains determined to stand by the people and government of somalia as you work to bring peace to your country."
speech by hillary clinton, former us secretary of state, to the somali president, 17th january 2013: "as you, mr. president, and your leaders work to build democratic institutions, protect human rights and fundamental freedoms, respond to humanitarian needs, build the economy, please know that the united states will be a steadfast partner with you every step of the way.
congressman ellison raised it at the world bank working group on global remittances meeting in washington dc on 11 october and also wrote the following blog which makes the link between remittances and the long-term security situation in somalia: http://ellison.house.gov/index.php?option=com_content&view=article&id=1061:op-ed-neutralize-al-shabab-by-supporting-somalia&catid=86:latest-news
humanitarian outcry
on 16 october an online change.org petition asking barclays to reconsider its decision and the uk government to assist, endorsed by olympian mo farah with over 100,000 signatures, was delivered to the treasury.
on 10 september 2013 nine aid agencies called on barclays bank to scrap plans to sever money transfer accounts. mark goldring, chief executive of oxfam, stated: "britain has shown a genuine commitment to help somalia rebuild itself and move beyond its "failed state" label, but is not doing enough to address this failed state of anti-terror banking rules. somalia will find it hard to work its way out of poverty and instability while its people are needlessly denied the financial support from their loved ones abroad."
in a letter to antony jenkins, group ceo of barclays, the heads of four major charities – oxfam gb, care international uk, adeso and save the children international – wrote: "remittances provide an essential lifeline to and within somalia. we are deeply concerned about the effects that these account closures will have on families who depend on money from abroad. the impact of barclays' decision is likely to be significant and wide reaching, affecting households already struggling with insecurity and vulnerability."
a letter signed by more than 100 researchers and aid workers sent to the fco on 24 june stated that barclays plan to close its account with dahabshiil will cause a crisis for the families that rely on the transfers. "not only do somali msbs provide essential services to the global somali community, they also make it possible for in international humanitarian and development organisations to provide vital support to somalis in a country that lacks a more formal public banking system and where war and famine are recurrent visitors."
the united nations humanitarian coordinator for somalia, philippe lazzarini, said on 26 june that "while we understand the banking industry's motivation to be compliant in monitoring funds, this is part of a worrying trend that risks cutting a lifeline of essential services for somali people". estimates indicate that at least $1.2 billion in remittances is transferred to somalia every year, which is more than the entire un humanitarian assistance programme.
on 26 july, mo farah, team gb's two-time gold medallist at the london 2012 olympic games, urges barclays not to close money service bank accounts: "cutting this lifeline would be a disaster for millions. the small sums sent home by british somalis each week enable family members to buy food, medicines and other life essentials".
on 13 august 2013, john ging, director of operations for the un office for the coordination of humanitarian affairs, said "we are very worried about this. somalia as you know is very, very fragile. now, compounding the vulnerability of the people, the whole question of being able to access the remittances is a huge concern."
michele cervone, the eu's envoy to somalia, said of the problem in comments to the financial times on 26 august: "we are very concerned; it can have a huge impact on livelihoods".
academic experts insist the somali context is different, and hence regulators and banks' fears are unfounded
on 6 september, simon levine, research fellow in the humanitarian policy group at the odi (overseas development institute) said: "the famine of 2011 is largely over, so we're back to the situation where one in seven young children are so skinny that they are classified as 'acutely malnourished'. remittances make up over a quarter of the economy of somalia – so, if barclays pull out of somalia and there is no way to send money, what happens when families whose kids are already malnourished lose a quarter of their income? and what happens to the economy, to jobs, to investment when a quarter of its money just disappears? there is a risk that the consequences could be even worse and much longer lasting than the 2011 famine itself."
a report published by the overseas development institute (odi) on 6 september underlined the critical role played by cash transfers relative to aid (http://www.odi.org.uk/). in a letter to barclays chief executive antony jenkins accompanying the report, odi executive director, kevin watkins, wrote: "our report underscores the fact that preconceived ideas about risk in somalia may be overriding a more balanced assessment. un agencies and international ngos were able to develop institutional mechanisms for conducting due diligence and meeting strong fiduciary standards while working through the hawala system. if international ngos and their partners can achieve these results, then surely barclays can work with money transfer agents to minimise the risk of money-laundering activity… we would urge both barclays and the uk government to develop constructive solutions to what are solvable problems." mr watkins stated: "there will be no winners from the closure of barclays' somali accounts. desperately poor and vulnerable people will lose a vital source of finance. the international community's efforts to support recovery and respond to humanitarian emergencies will be compromised."
dr laura hammond, department of development studies, school of oriental and african studies: "what is at stake is a lifeline that provides essential support to an estimated 40 percent of the population of somalia… as a researcher i have seen first-hand the impact that remittances have on preserving the resilience of individual and communities in the horn of africa… 73 percent of remittance recipients said they use the money to pay for basic food, education and medical expenses."