Eleventh Muslim Awards Ceremony recognises the very best of British Muslim Achievement
dahabshill wins at the eleventh muslim awards ceremony, recognising the very best of british muslim achievement over 500 people celebrated the eleventh the muslim news awards for excellence – britain's longest standing muslim awards event – monday, at london's grosvenor house. the coveted award ceremony recognised the very best of muslim contribution to british society. […]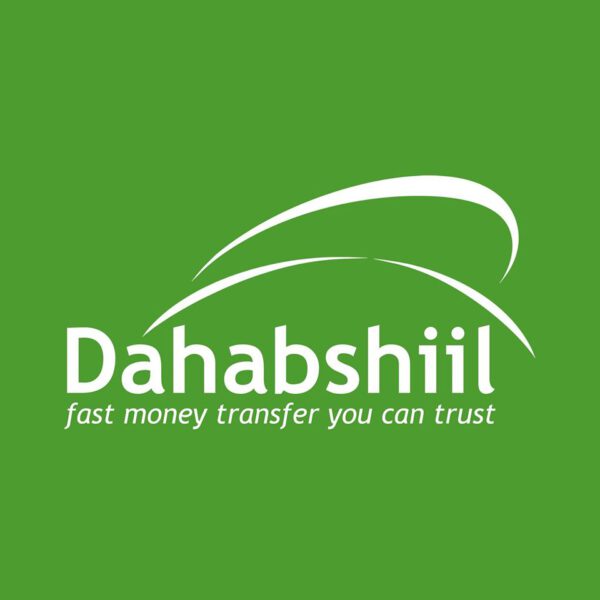 dahabshill wins at the eleventh muslim awards ceremony, recognising the very best of british muslim achievement
over 500 people celebrated the eleventh the muslim news awards for excellence – britain's longest standing muslim awards event – monday, at london's grosvenor house. the coveted award ceremony recognised the very best of muslim contribution to british society.
the stand up comedian and actor, jeff mirza, won the arts award. his film credits include bend it like beckham, it was an accident and tomb raider.
children's award went to aliya al-yassinaliya al-yassin who has demonstrated leadership and activism qualities since the age of 14 years old. at school, aliya organised fundraisers for victims of tsunamis, dialogues to promote interfaith activities and awareness campaigns.
good citizenship award went to dr azeem ibrahim, an entrepreneur, philanthropist and academic.
full list of the winners are listed below.
guest of honour at the event, justice secretary, chris grayling, said: "i am pleased and honoured to be taking part in this year's muslim news award ceremony, celebrating the achievements of some real role models in our community. this is a great chance to recognise their valuable contribution to citizenship and to british life."
special guests included shadow chancellor, ed balls, attorney general, dominic grieve, deputy leader of liberal democrats, simon hughes and shadow justice secretary, sadiq khan.
they were joined by civic and religious leaders, as well as representatives from the worlds of politics, business, sport and the arts, to honour unsung heroes and heroines of the community.
all party leaders have sent messages of support to the event.
prime minister, david cameron, who was not able to attend, sent a video message instead. congratulating the nominees and winners, he said it was "humbling to see the level of talents and commitment in each category. muslims make an enormous contribution to britain whether it be in religion, business, the arts, academia, the local community, sport or in countless other areas.
"every nominee has achieved excellence in their own right but a common thread that shines throughout is how their achievements have strengthened britain as a whole, men, women and children who selflessly have given up their time, promoting islamic values of peace and unity for the benefit of us all."
ed miliband, opposition leader said: "i want to send my greetings to everybody involved in the eleventh muslim news awards for excellence.
"the muslim news plays an important role in the muslim community, both giving voice to the community as a whole and giving expression to the diverse range of views within it.
"i am pleased to see the awards going from strength to strength. they are an effective way to recognise not only excellence in business, sports, arts, and technology, but also to publicly praise those who have served both the muslim and the wider communities."
nick clegg, deputy prime minister and leader of liberal democrats, said: "once again, i am delighted to support the muslim news awards for excellence.
"all of the winners and nominees have truly inspirational stories, setting the standard not just for the muslim community but our society as a whole. i am proud of the rich and diverse tapestry that makes up our society."
ahmed j versi, editor of the muslim news said in his welcoming speech: "the awards ceremony showcases the brilliance of the british muslim community – huge contributions made by diverse men, women and young people from around the country."
"we are celebrating talents in our community, not only excelling in their respective professions but also contributing to the society."
notes to editors:
1. the muslim news awards for excellence took place on monday 25 march at the grosvenor house.
list of the winners, presenters and sponsors are listed below – please note they are embargoed until 9 pm monday 25 march.
2. there are sixteen categories of the awards, for a full shortlist, visit:
http://archive.muslimnews.co.uk/index/section.php?page=press
[also in the brochure]
tv footage and still photographs are available from the muslim news.
the judging panel for this year were (bio in the brochure and on line http://archive.muslimnews.co.uk/index/section.php?page=press)
rushanara ali mp, consultant paediatrician dr rumina hassan-ali, executive director of citizens uk neil jameson, operations manager for muslim charities forum abdurrahman mohammed sharif and first muslim headteacher of a secondary school bushra nasir.
the muslim news awards 2010 winners (information in the brochure and in the shortlist link above)
award category, award presenters , sponsors and winners
for the media embargoed until 9 pm monday 25 march 2013
1. presented by: the lord chancellor and secretary of state for justice, rt hon chris grayling, mp
award: alhambra for arts
winner: jeff mirza
2 presented by dr sophie gilliat-ray, director, islam-uk centre, cardiff university
award category: alija izetbegovic, good citizenship
winner: dr azeem ibrahim
3. presented by jahanghir malik, uk director, islamic relief
award: ibn khaldun award for excellence in promoting understanding between global cultures
sponsored by islamic relief
winner: dr ghada karmi
4. presented by m iqbal asaria, cbe, associate, afkar consulting ltd
award: malcolm x, youth award
sponsored by salaam centre
winner: furqan naeem
5. presented by: rt hon dominic grieve, mp
award: uthman dan fodio award – community development
winner: asif iqbal
6. presented by: dr manazir ahsan, chairman of muslim aid
award: imams hasan and husayn children's award
sponsored by muslim aid
winner: miss aliya al-yassin
7. presented by: mehdi hasan, politcial director, huffington post uk, and co-author of ed: the milibands and the making of a labour leader
award: ibn battuta award – media
winner: ms tasnim nazeer
8 presented by: mahmood al najar , chairman, the prestige group
award: annemarie schimmel award – championing a muslim cause
sponsored by the prestige group
winner: blackburn cathedral exchange
9. presented by: rushanara ali, mp
award: fazlur rahman khan award, for engineering, science, technology
winner: dr saeed durrani
10. presented by: ruqsana begum, british muay thai kickboxing champion and bronze medal at the world muay thai championships in russia
award: faezeh hashemi, sport award
winner: dr ikram butt
11. presented by: jaffer alibhai, director, pharmaco 2000 ltd
award: ibn sina award – health
sponsored by pharmaco 2000 ltd
winner: dr abdul-majeed salmasi
12. presented by: rt hon sadiq khan, mp, shadow lord chancellor and shadow justice secretary
award: al biruni award – community relations
winner: ms sajda mughal
13. presented by: rt hon ed balls, mp, shadow chancellor
award: ummul mu'min khadijah award, enterprise
winner: dahabshill
14. presented by: stephen timms mp, shadow minister for employment & vice chairman for faith groups
award: sankore university award – education
winner: the late syed nawazish bokhari
15. presented by: bushra nasir, head teacher, plashet and chair of the independent panel of judges.
award: iman wa amal special award
winner: dr muhammad abdul bari
16. presented by: ahmed j versi, editor and publisher of the muslim news
award: the editor's lifetime achievement award
winner: muhammad hashir faruqi
editor's lifetime achievement award