At the helm of the Golden Empire
despite huge commercial success, dahabshiil remains a family owned company, however: not much is known about the family itself. sheeko recently met up with the ceo, abdirashid duale. abdirashid duale while media pundits and politicians debate the pros and cons of immigration, one thing is clear – the number of immigrants both in the u.k […]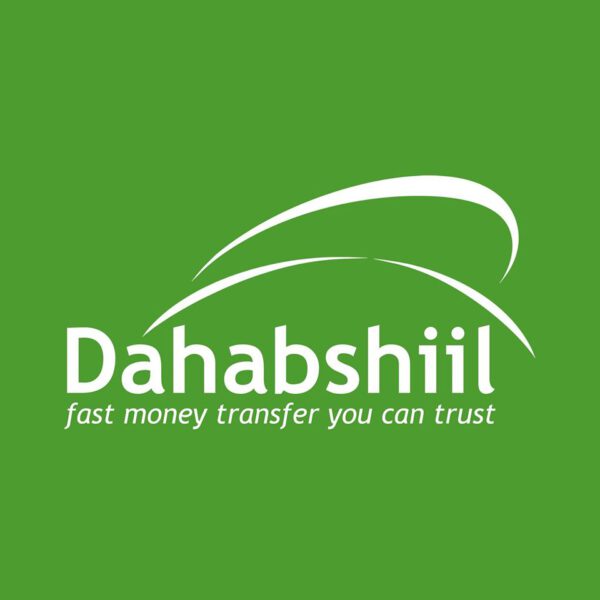 despite huge commercial success, dahabshiil remains a family owned company, however: not much is known about the family itself. sheeko recently met up with the ceo, abdirashid duale.
abdirashid duale
while media pundits and politicians debate the pros and cons of immigration, one thing is clear – the number of immigrants both in the u.k and worldwide is growing rapidly. and, according to reports (by the world bank and, un), these workers are using money transfers to send funds back to their home countries. described as one of the most efficient and cheapest money transfer services, dahabshiil is the largest money transfer company serving migrants from the horn of africa.
i had never met mr. duale before, and on my way to the interview, i was naturally nervous as i grew up hearing the name of his empire mentioned regularly. on arrival at his busy east end office in london, i could only anticipate and be excited about the interview. i sat in the lobby peering out of the glass window, waiting for him. observing anxiously, as i was about to embark on my first meeting and greeting, i was expecting to meet an elderly man in a conservative suit, and with an even more conservative attitude. you can imagine my surprise to be greeted by a friendly young man wearing a casual shirt and trousers.
he led me into his plush and comfortable office. his friendly attitude put me at ease, and couldn't help liking his very personable character coupled with immense humility. i immediately seized the opportunity to grill him on questions many of you would like to know: namely how does it feel to be a ceo of a global company and of the jet set lifestyle that comes with it? he laughed out aloud, and simply con- firmed that 'it feels good", but abdirashid (as he insisted i call him) is also quick to stress that nothing was handed to him on a plate, that he had to work hard and prove that he was more than capable of taking the lead role.
dahabshiil is a name that has gained fame and respect among somalis both at home and in the diaspora. the money transfer and banking business of the family owned company was started in the aftermath of the civil war in somalia to enable somali migrants abroad to send money back home and in the process earning the family a sizeable fortune. the company was set up by mohamed saeed duale and like so many other successful businesses set up by entrepreneurs, such as sir alan sugar and sir richard branson, started from not much at all. dahabshiil has been in business since the early 1970s and has since grown to be one of the largest and most established money transfer companies to have ever emerged from the horn. today it has an extensive worldwide network that stretches from north america, western europe, to east and west africa. prior to becoming the ceo, abdirashid had worked alongside his father who has been the chairman for many years, learning the tools of the trade. as with everything in life, there are pro and cons, abdirashid tells me, although he feels blessed with the level of success he has enjoyed, travelling to visit all the dahabshiil branches around the world means he is often away from his family, which can be difficult. being the ceo, he is understandably busy, working a six day week, leaving him with only one day a week to spend with his wife and three kids at their home in edgware, london .i asked him what the secret of their success was. he responds with a quick answer, "we never give our secret away" with a very cheeky smile. then he continues, "truthfully its all about trust. there is a lot of trouble back home so there is a hunger to serve. when someone sends money to help their loved ones, it becomes a huge responsibility for us. we help the community, contributing to charity both in this country and back home. every year we invest in projects that assist the community." for example, in this month alone, april, the company has mobilized over 500 water-tankers to ferry much needed water to drought stricken areas in the region. i get the impression that dahabshiil is part and parcel of the community, and a very pivotal one indeed. he continues to say, "another reason for our success is that we just do not focus on somali customers, we have ethiopians, eritreans, and sudanese. whilst some other agencies focus on tribal lines, we cast our net as wide as we can". dahabshiil's profits and importance to the community it serves, have made the company a powerful entity. in war-torn somalia, it is not an exaggeration to say the company provides a vital, and often life-saving link, with over 300 locations in somalia alone, reaching even the most remote and isolated villages within 24 hours.
the transfer of money from the diaspora is crucial to the economy and livelihoods for poor communities in the horn of africa. the united nations development program (undp) estimates the annual volume of transfer of funds to somalia to be $400 million, and to a large extent, this has been made possible through the services of dahabshiil. it is the favourite payment facilitator of most international development and humanitarian organisations, including united nations agencies, the european union, save the children, department for international development (dfid), oxfam and care international. outside of somalia, the company contributes a great deal to the diaspora, sponsoring a number of community radio stations as well as supporting a number of charitable organisations.
in addition to money remittance, the somalia- based, dahabshiil, includes companies in general trade, construction, and telecommunications. it is the largest private employer inside somalia with over 1000 employees. dahabshiil somalia, also provides its customers, both corporate and individual, with a number of banking services, including checking and savings accounts, besides small business loans.
from the short time i spent with him, it was obvious that abdirashid is an ambitious and savvy businessman, who has stepped out of his father's shadow . since taking over the business, the company has significantly expanded and new schemes like the dahabcard, which rewards loyalty, have been introduced to all branches, so every time you send money with dahabshiil you earn points. also, the company is now aiming to attract young people to use its service. it is now possible to use the internet to contact and authorize dahabshiil to send money on your behalf.
money is power, and it's not unusual for people in positions of power to move into politics, i asked abdirashid whether getting involved in politics back home is something that he or his father, have considered. this was the only question that abdirashid seemed wary of answering, and understandably so. politics is a very sensitive issue in the somali community and like the shrewd business man that he is, he was quick to point out that first and foremost, he and his father were businessmen, and although he wanted to see peace throughout the horn, neither he nor his father had any political ambitions. i get the feeling he was being sincere but only time will tell.
author: sheeko magazine