Dahabshill CEO Abdirashid Duale Talks to Masters Students at Helsinki's 100-Year-old School of Economics
london, april 6, 2011 /prnewswire/ — abdirashid duale, ceo of dahabshiil group, was invited last week to address graduating masters students at aalto university school of economics in helsinki – an internationally renowned institution for management education currently celebrating its centenary year. the two-hour talk took place on tuesday 29 march as part of a […]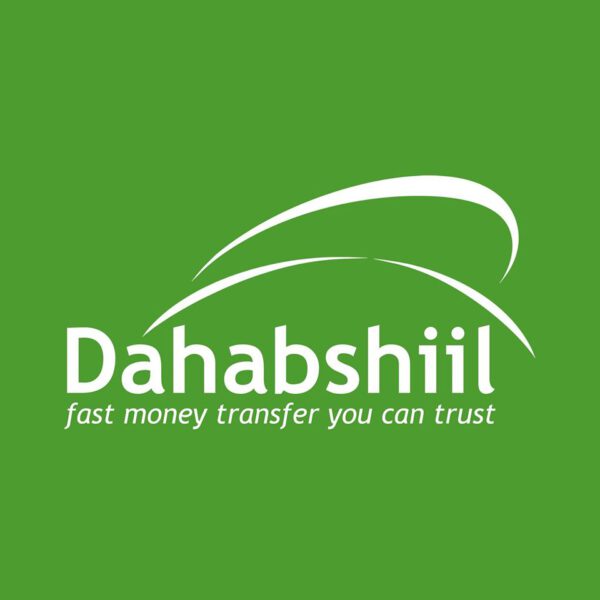 london, april 6, 2011 /prnewswire/ — abdirashid duale, ceo of dahabshiil group, was invited last week to address graduating masters students at aalto university school of economics in helsinki – an internationally renowned institution for management education currently celebrating its centenary year.
the two-hour talk took place on tuesday 29 march as part of a course titled, managing innovation and change, led by professor liisa valikangas.
professor valikangas, an experienced researcher and recognised expert in innovation and strategy, selected dahabshiil as a model example of a business which has been quick to embrace new ideas, and which has overcome tremendous odds to realise the potential of the african market and build what is now a global brand.
during the talk, mr duale discussed the importance of remittances to somali communities worldwide, and outlined the role that dahabshiil plays in getting funds to where they are most needed. he went on to discuss the history of the company, its plans for the future, and his role as ceo.
dahabshiil's core business is in the transfer of remittances to the horn of africa – a vital source of income for many in the region as mr duale explained at the start of his talk. the world bank estimates that around $1.6 billion is remitted to somalia each year by the country's global diaspora. dahabshiil handles around two thirds of this capital flow, making it the largest money transfer operator in africa.
remittance income is an essential lifeline for communities in the horn of africa's most remote areas, and helps to bolster the funding of humanitarian organisations operating in the region. it also helps to support local development initiatives – a theme central to dahabshiil's ethos from the company's earliest beginnings.
just as importantly, the flow of remittances also facilitates domestic and international trade, and has proved essential in enabling sustained investment in commercial projects and promoting vigorous private sector growth.
dahabshiil's early years, as mr duale told the diverse mix of students in the toolo campus of the school of economics, were far from easy. the company was founded in 1970 by his father, mohamed said duale, and quickly specialised in the remittance of funds from migrant workers in the middle east, bypassing strict foreign exchange controls through a system known as franco valuta (fv) which involved the import of goods, proceeds from the sale of which were paid to the migrants' families.
by 1988 the civil war in somalia was reaching its peak, and the duale family were among the hundreds of thousands forced to flee to neighbouring ethiopia. it was there that they rebuilt dahabshiil from scratch. this not only meant a new location, but a complete change of customer base and stiff competition for business in a war-torn region with little or no political or legal framework.
twenty years on, dahabshiil has a truly global presence and serves communities across the whole of east africa. the group has regional offices in london and dubai, and thousands of agent and branch locations in 150 countries worldwide. remittances still account for the bulk of dahabshiil's business, but the company has diversified to offer a full range of financial services to its international customer base.
mr duale believes that financial services in sub-saharan africa will continue to promise much in the way of new opportunities – as he declared towards the end of his talk, 'africa is the future!' the region's role in the international financial system will grow, he said, as will the inward flow of remittances. as for mr duale, his role as ceo is to ensure that the group continues to adapt to the changing environment through strategic investment and identification of growth markets, while maintaining its core business, easing poverty in rural areas and providing strong support to somali communities, in africa and around the world, through ongoing corporate social responsibility projects.
notes for editors
dahabshiil is an international funds transfer company, and the largest african money transfer operator. the firm has its headquarters in london and operates from over 400 branches worldwide.
dahabshiil provides a broad range of financial services and invests in state-of-the-art technologies to offer sms notification and 24 hour online transfers to its customer base. the company also employs specific technology to ensure maximum security, and to satisfy international protocols and procedures aimed at combating money laundering, terrorism, and other illegal usage.
professor liisa valikangas teaches innovation management at aalto university in finland. as president of innovation democracy inc, a non-profit company she co-founded in 2006, she has a long-standing interest in innovation and entrepreneurship as a way to build better lives in fragile countries (see http://www.innodemo.com).